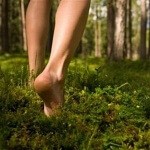 TO GO BAREFOOT is to be grounded on the EARTH.
To be grounded on the EARTH is the ability to feel safe.
Feeling safe occurs when your HEART is open.
An open HEART is the result of receiving and giving kindness, care, support, and attention.
We at BAREFOOT MEDICAL ARTS strive to provide these attributes to our patients.
Barefoot Medical Arts is a self-health practice that integrates a large number of modalities for treatments and services. As with a growing population of healthcare practitioners today, we meld Eastern and Western practices and sciences to better guarantee sound treatments and efficacy for each individual.
Our safe health care techniques introduce non-invasive procedures and are derived from self-promotional healing systems. They thus naturally promote proper bodily and mental functions.These treatments, procedures, and services can be used as practices to eventually obtain, or realize, a self-regulatory system or can be used as means of preventative care. You may use our services as ways of periodic treatment or strategic tools to take the power of your own health in your hands.
The story of the Barefoot Doctor begin in the 1930s. They were practitioners whose purpose it was to promote basic health care and hygiene to the rural population of China. They served as primary health-care providers for the populace, a source of treatments and education about mixed techniques and prevention on a local level. They became an impetus for revolutionary breakthroughs in international health ideology, beginning with WHO in 1978.
We provide like support in their stead - safe, natural, and cost-effective means and personalized strategies for continual, educated health.
Image © World Health Organization