Mark J. Romano, ND



Dr. Mark J. Romano – Naturopathic Physician, Sheng Zhen Qigong Teacher. Dr. Romano practices holistic medical arts under a National Board Certification and a Connecticut State Licensure. His education includes an undergraduate Bachelor of Arts degree with a specialization in Human Kinesiology, and a Doctorate of Naturopathy.His naturopathic approach is to integrate western medical sciences with eastern healing philosophies to impart to his patients a SAFE, EFFECTIVE, and NOURISHING way to restore health in their lives.
Holistic medical art services employed by Dr. Romano include:
-   Biotherapeutic Drainage                                                  
-   Acupuncture
-   Nutritional guidance
-   Holistic Body Centered Therapy
-   Qigong training
Dr. Romano focuses on serving individuals, teens and children seeking relief from a wide range of physical ailments including pain, fatigue, insomnia, anxiety, and chronic illness.
Tanvi Gandhi, ND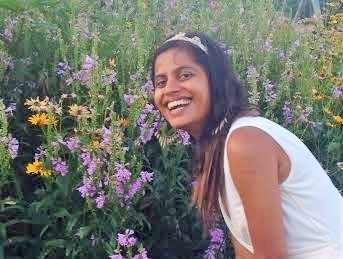 Tanvi received her Doctorate in Naturopathic Medicine and is currently finishing her Masters in Acupuncture and Oriental Medicine at University of Bridgeport.She started her journey to help people stay healthy by studying Microbiology as an undergraduate student at UCLA and finished her Research Internship at National Institute of Health in Washington, D.C., where she was introduced to Alternative and Complementary Medicine. Through her own experiences and working with patients in various clinics and the community, she believes passionately in the ability of the body to heal itself and in the healing power of nature, one of the most fundamental philosophies in Naturopathic medicine. She embraces the connection with Earth, living in harmony with the cycles in nature and practices mindfulness based qigong and yoga.
She is trained in Energy Medicine such as Japanese Reiki, Cranio-Sacral Therapy and German Biological Medicine. She has done extensive research during her naturopathic thesis to explore the healing effects of Sound and Meditation. She is passionate about empowering her patients with tools for self-healing and restoration. She also has interest in promoting Women's health and wellness and is also receiving her training in Maya Abdominal Therapy at Arvigo Institute. Currently she teaches Self-healing meditations with Community Acupuncture @ Barefoot on Wednesdays and Fridays.
Jennifer Walsh, LMT
                                                                                                                                 
Jennifer Walsh BSW, MEd is certified through the Berceli Foundation as a TRE provider for both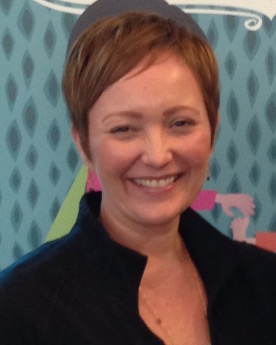 individuals and groups. Jennifer's emphasis has always been on empowering people to navigate their personal challenges both in the fields of mental health and special education. Most recently her focus has been on integrating her experience with more somatic based therapies. Jennifer is a Licensed Massage Therapist and is certified through the Liddle Kidz Foundation as a CPMT (certified pediatric massage therapist) and as a CIMT (certified infant massage teacher). She has additional training through Gogo babies in Infant Developmental Movement and Baby Yoga and has also completed a 30-hour Children's Yoga Teacher Training Program through Karma Kids Yoga. Jennifer currently sees clients both individually and in groups at Barefoot Medical Arts in Fairfield.